IMSLEC News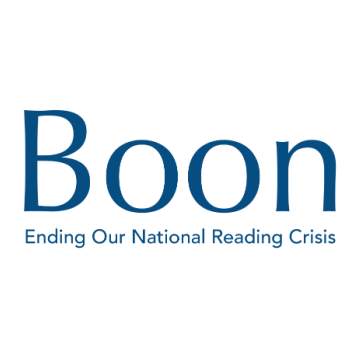 IMSLEC Benefits from Boon Philanthropy Grant — 09/24/2018
The nation-wide mission of Boon Philanthropy is to provide innovative funding and stewardship solutions that enable dedicated educators to have the knowledge and skills they need to help all learners become strong readers. Boon Philanthropy created the Orton National Teacher Scholarships with the goal of giving teachers free training in explicit, multisensory literacy instruction methods. There is no application for these scholarships. The scholarships are distributed on an alphabetical rotating basis through the IMSLEC course list.
IMSLEC is honored to be chosen to distribute Boon Philanthropy's Orton National Scholarship Grants. Boon Philanthropy's generosity has provided IMSLEC with increased opportunities to continue to train teachers in explicit, multisensory literacy instruction.
2018 marked the first year of distribution for the Orton National Teacher Scholarships. IMSLEC randomly distributes the scholarship grants to IMSLEC® accredited training courses. The following training courses received scholarships to be awarded to a currently enrolled trainee: Atlantic Seaboard Dyslexia Education Center, Brainspring Orton Gillingham Program, DuBard School for Language Disorders, Fairleigh Dickinson University Orton Gillingham Dyslexia Specialist Training Course, Fundamental Learning Center, James Phillips Williams Learning Center, Kendore Learning, Key Learning Center, LEAD/Literacy Education & Academic Development, and Literacy Through Multisensory Teaching.
IMSLEC appreciatively looks forward to a continued partnership with Boon Philanthropy and its commitment to provide opportunities for teachers to receive training in explicit, multisensory literacy instruction methods which have evolved from Samuel and June Orton's research and best practices.
IMSLEC's Board of Directors